At Gambit Nash we develop websites from mobile first principles using HTML 5, CSS 3 and many other technologies.
We understand the significance of creating an online presence that not only impresses you and your clients but also aligns with your business objectives.
To achieve this, we invest time in exploring websites that have caught your attention and serve as exemplary. Additionally, we carry out analysis of your market and your competitors' websites to gain valuable insights.
Based on our research findings, we generate design concepts in a static format. These initial ideas provide a visual representation of the potential directions we can explore for your website.
Your input is invaluable and we engage in further consultations to refine and narrow down the preferred design approach that resonates with your vision.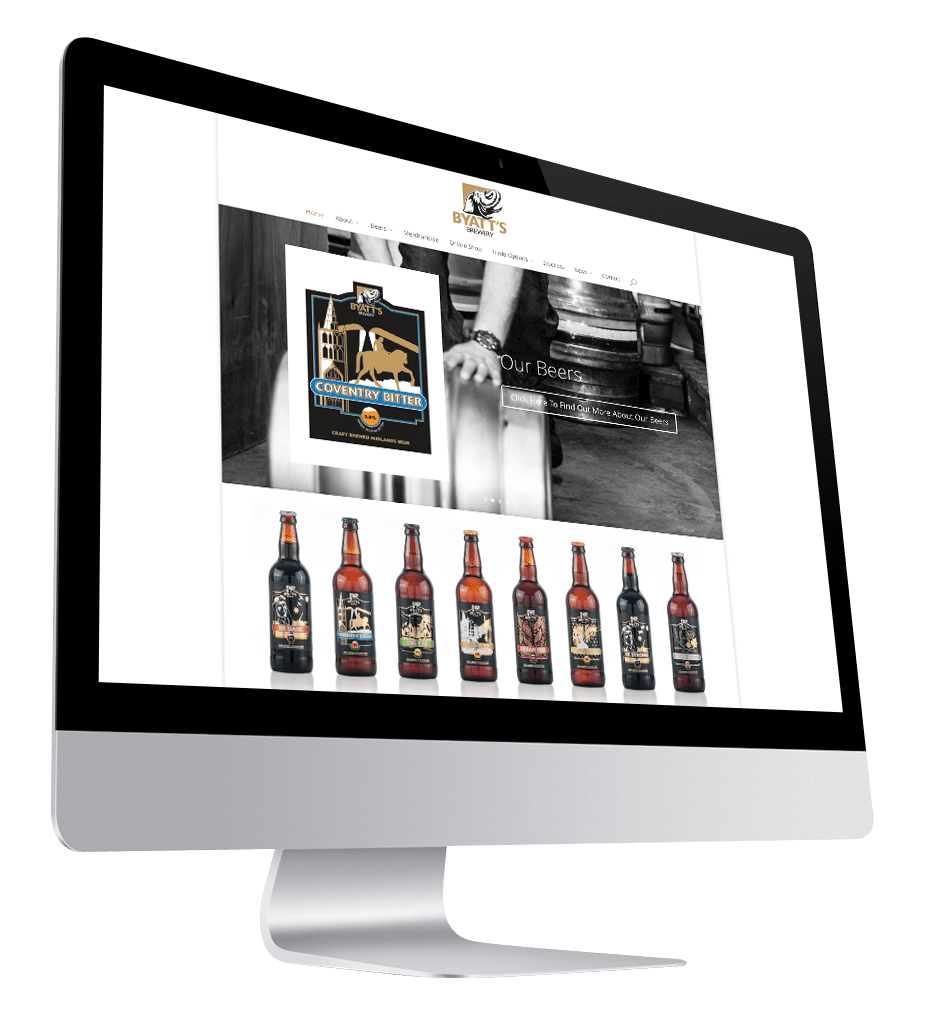 Once we have established a clear direction, we proceed to develop the overall look and feel of your new website, the systems required, form, features and functionality, with a strong emphasis on creating an exceptional user experience.
By investing time and effort in research, collaboration and planning, we ensure that the key sections of your website are carefully structured and organised.
This approach allows us to build your website from the ground up, with a strong focus on meeting your unique needs and delivering a highly functional and visually appealing online presence.
E-commerce websites bring an additional layer of complexity compared to standard websites due to their focus on facilitating online transactions. Beyond presenting information and engaging content, e-commerce sites must seamlessly integrate secure payment gateways, inventory management systems and order processing functionalities.
Gambit Nash has the expertise required to develop a captivating and feature-rich e-commerce website that aligns perfectly with your business, its branding, products and services.
WEB DESIGN and DEVELOPMENT
Types of website we create
Enable online shopping and facilitate the buying and selling of your products or services
Business/Corporate Websites
Represent your business or corporation, provide information about your products, services and company background
Educational Websites
Provide educational resources, courses, tutorials, or information on specific subjects or fields
Government Websites
Represent government agencies and provide information about public services, policies and resources
Portfolio Websites
Showcase your work, projects and achievements with a site for individuals such as artists, designers, photographers and writers
Non-profit/Charity Websites
Raise awareness for your cause, gather donations and provide information about your mission and activities
Blogging/Content Websites
Focus on sharing articles, blog posts, news, or other forms of content on specific topics or interests
Micro-sites/Landing Pages
Small websites designed for a specific marketing campaign or to capture visitor information, often used for lead generation or promoting a specific product or service
WordPress Content Management System
Why WordPress?
We frequently recommend WordPress as the ideal web development and Content Management System (CMS) solution. Initially designed as a blogging platform, WordPress has evolved into a versatile CMS that caters to a wide range of custom needs, positioning itself as a leading choice in the web development landscape.
WordPress is open-source, meaning there are no licensing fees associated with its usage. Since it's launch in 2003, WordPress has undergone continuous development, resulting in a robust and feature-rich platform. It offers various functionalities, including the creation of custom content types, convenient drag-and-drop organisation and editing of content through assignable "widget" areas, user-friendly drag-and-drop menu builders and a plugin architecture that expands its capabilities even further.
WordPress also empowers the creation of "multisite" installations, offering the ability to manage multiple websites from a single WordPress installation.
The Content Management System
Custom Post Types provide an excellent solution for businesses to effectively organise their content. They offer versatile possibilities, such as creating distinct post types like "services" and "products." Each post type can be equipped with auto-generating RSS feeds and archive pages, streamlining content distribution and accessibility.
WordPress post types also offer the flexibility of including "post meta" information. This feature allows businesses to incorporate additional details relevant to their services or products, ranging from service type codes and job deadlines through to associated documents. The infrastructure supports the creation of unlimited post types, enabling us to tailor the content management system to our clients specific needs. The system allows for seamless linking between posts and post types, further enhancing the interconnected of information.
The theme and multisite capabilities of WordPress prove particularly beneficial for clients seeking to establish "mini sites" within their network. With WordPress multisite, each mini site can have its own theme variant, content, settings and analytics while still leveraging shared themes and plugins. By updating the client theme, businesses can effortlessly apply changes across the entire multisite network, eliminating the need for repetitive updates and cutting costs. Even when using the same theme, we can customise options per site, adapting colour schemes and specific details as required. This level of flexibility empowers businesses to efficiently manage multiple sites while maintaining cohesive branding and a consistent user experience.
Optimised for Mobile Devices
At Gambit Nash, we prioritise delivering websites that offer optimal performance and seamless user experiences across all devices. To achieve this, we employ the latest responsive technologies, themes and custom developments to ensure that every website is fully optimised for mobile devices. We discourage the use of separate mobile solutions, as this can result in inconsistent content and create duplicate content issues for search engines when serving mobile visitors.
Our development framework, built around WordPress, follows a mobile-first approach. The HTML markup we utilise is lightweight, contributing to faster loading times for improved user satisfaction. Additionally, WordPress includes a "thumbnail" generation feature for all uploaded media. This ensures that images displayed to visitors are optimised for the specific location and space on a page, whether viewed on mobile or desktop devices.
To further enhance website performance, we implement specific server optimisations within the web server software. These optimisations adhere to industry best practices for speed and search engine optimisation (SEO). We employ techniques such as caching static resources to reduce load and wait times. We also deactivate unused properties like etags and server signatures, minimising network latency and guaranteeing a fast, high-performing website in terms of speed, accessibility and SEO.
By focusing on mobile optimisation, employing lightweight HTML markup and implementing server optimisations, we create websites that provide excellent performance and exceptional user experiences.
Transform your ideas into reality
Our approach to your Web project.
ENGAGEMENT:
We take time to understand you and your intended users
We take a full brief of your requirements
We investigate your market, your status within in it and your competition
We discover and obtain an understanding of your software environments and related systems
We write and deliver a full, costed project proposal and suggested timeline for your agreement
PLAN:
Define the purpose and goals of the website
Identify the target audience
Develop a site map to determine the structure of the website
Determine the content required for the website
Establish the budget and timeline for the project
Select the appropriate technology and tools to build the website
Conduct research on the competition and similar websites
Plan for ongoing maintenance and updates
DESIGN:
Create a visual design for the website, including the layout, colour scheme and typography
Develop a user experience design to ensure the site is easy to navigate and use
Create wireframes and mock-ups to visualise the design
Obtain feedback from stakeholders and users and make revisions as necessary
Develop the final design, including responsive design for mobile devices
CREATE:
Develop the website using HTML, CSS and JavaScript
Integrate any necessary third-party tools or applications
Create and optimise website content, including text, images and multimedia
Test the website for functionality and usability
Implement search engine optimisation (SEO) techniques to improve search engine rankings
DEPLOY:
Choose a hosting solution and set up web hosting
Configure the domain name and DNS settings
Upload website files to the hosting server
Test the website again to ensure proper functionality and performance
PROMOTE:
Develop a marketing strategy to drive traffic to the website
Utilise social media, email marketing and other advertising methods to promote the website
Implement a content marketing strategy to attract and engage visitors
Measure website traffic and engagement metrics to evaluate the effectiveness of the marketing strategy
MAINTAIN:
Monitor the website for performance and security issues
Update content regularly to keep the site fresh and relevant
Perform regular backups and maintenance tasks
Respond to user feedback and make improvements as necessary
Stay up to date with the latest technology and design trends to ensure the website remains competitive