Gambit Nash Digital Marketing Training
Use the form below or call us on 01562 731313 to arrange a course date suitable for you.
Develop Your Digital Marketing Strategy
Digital Marketing is an essential and fundamental part of any organisation's quest to attract more customers and increase revenue. However, this remains an elusive and widely misunderstood field, with ever changing rules and parameters and new channels and technologies constantly entering the scene.
In addition there is so much more to digital marketing and website traffic building than search engines and optimising your ranking on them. Gambit Nash's Digital Marketing Training one day course is delivered from our offices in Belbroughton, West Midlands. On this course we will use your company's digital marketing and website content, so that you are both learning and creating new and improved marketing collateral. In addition all course attendees will receive instruction on and exclusive on-going use of the Gambit Nash key word planning tool and Digital ROI model.
Digital Marketing Training Day With FREE Access To Our Keyword Analysing Tool
Digital Marketing can be a confusing place full of acronyms, jargon and constant change. This intensive one-day course aims to cover the absolute fundamentals of digital marketing from search and mobile, to social and metrics.
1 Day Course – £295 + VAT pp
Courses run weekly

Email [email protected]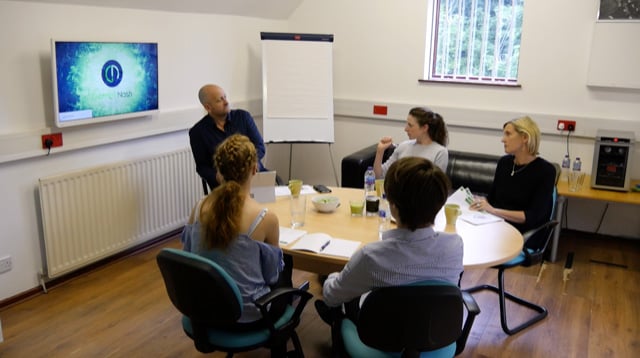 Learning Objectives
Explore the digital marketing environment and its impact on brand building
To be able to develop a digital marketing strategy and execute effective campaigns
Understand, and receive lifetime use of, the Gambit Nash key word planning and Digital ROI tools
Ability to deploy these skills on your company's digital channels
Deploy measures of success, including the Gambit Nash Digital ROI model
Book a Digital Marketing Training Course
Please use the form on the right to contact us. Provide your details and any requirements you may have and we will get back to you soon to arrange your training course.
1 Day Course – £295 + VAT pp
Courses run weekly
Book a Digital Marketing Training Course
"*" indicates required fields
Why Gambit Nash?
Gambit Nash are a Midlands based agency who have over 15 years experience in offering digital marketing solutions to a variety of clients in differing sectors. This experience has now allowed us to translate into an easy to understand 1 day digital marketing training course.
Our 1 day Digital Marketing Training Course is ideally suited for businesses who are located in Kidderminster,  Stourbridge,  Birmingham,  Bromsgrove,  Redditch,  Worcester,  Dudley,  Halesowen although for more than 3 training delegates we will travel to customer locations.
Digital Marketing Training Course Modules

Our training is tailored to your individual needs and circumstances. The course content is divided into the following 2 areas:
1. Digital Marketing Planning, Campaign Execution & Management
(3 hours)
Learning Agenda
2. Measuring your digital marketing success
(3 hours)
Learning Agenda
Dr Paul Rone-Clarke
Digital Marketing Director
Paul has been in the field of digital marketing for over 20 years, establishing a worldwide reputation for safe and effective traffic building since before Google came on the scene. He is still learning every day as the landscape changes and has a long and successful history of delivering digital results across a wide range of industry sectors with organisations of all types and sizes. He leads the Gambit Nash digital marketing team.
The benefits of this digital marketing training course:
Embed the Gambit Nash key word analysis and Digital ROI Model tools into your business
Ability to run effective campaigns with limited external help
Put you in control of your digital marketing campaigns and activity
Clear understanding of your return on digital investments
Flex and adapt your digital marketing activity to achieve increasing returns
Course can be tailored to suit your specific marketing requirements
Course is easily accessible – based from our office in Belbroughton, West Midlands
Gambit Nash Digital Marketing Training
Find out more about our training courses now